Walk to End Alzheimer's Is Here (Albquerque, NM)
Posted Sep 26 2015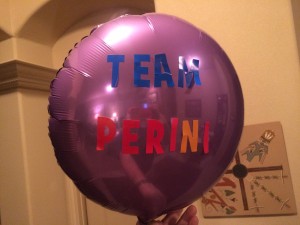 September 26 is the day of the Walk to End Alzheimer's. I'm walking in honor of my mother, Karen Perini, and in honor
of my father, whose love and devotion of her epitomizes the very definition of hero.
I have a great team who has agreed to take part with me. Here's the Team Perini Page. 
I'll be hanging out in Albuquerque with a purple pony tail and a balloon.

Here's the route. (Direct Link to Print). If you want to come out and cheer us on. You're welcome.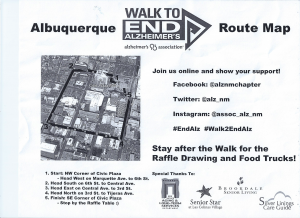 There's still time to donate if you're interested. I will tell you that the Alzheimer's Association has been a God-send to me and my family. I highly recommend this organization if you're facing dementia or if you have a loved one with demential. To donate, click on Dale Perini's Walk Page.
Bless all of you who are patients, caregivers and loved ones. This is a difficult journey, but we are not alone.