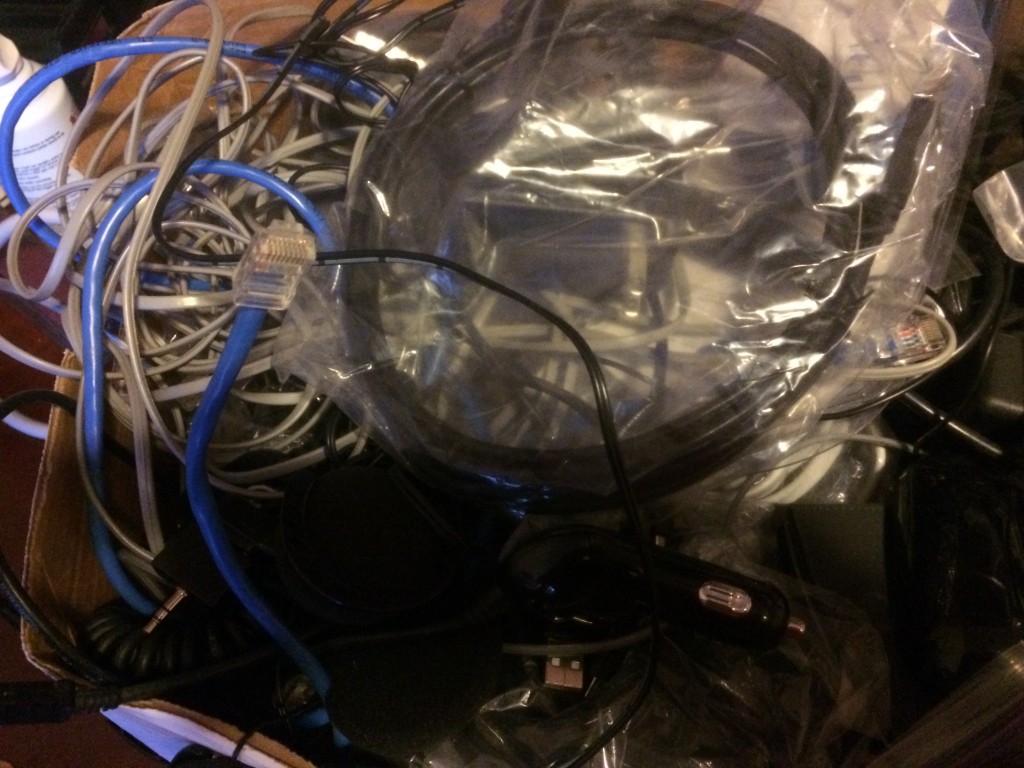 Wacky Weekend: Office Evolution
Posted Jan 10 2015 in cleaning, Cords, Fly Lady, garage, Junk, Office Evolution, Organizing, Squalor, Wacky Weekend
Well, I'm cleaning out of my office. I can't wait to show you the final produce…but until then I'm delving into the dark hole that is my office closet to clean out items I haven't touched since I moved in. GULP! And what did I find? A box that used to hold a case of paper.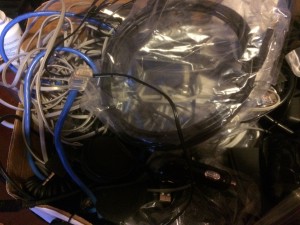 There are telephone cords, ethernet cords, video cords, monitor cords, USB cords, velcro strips to HOLD cords together. Cords and Cords and Cords, oh my! Cords to items I have NO idea what they went to? Most are even organized in ziplock baggies (thanks to my Uncle and Aunt who visited about a decade ago when I was ill in the hospital for a couple of months). The implication: most of them have been there for at least ten years. 
How many times have I dealt into the box? Probably once, looking for an ethernet cord. I'm thinking it's time to let it go! What do you think?
Do you have a closet or a drawer or an area in your garage full of stuff you haven't looked at in a decade? Guess what…soon I won't have that :-). YAY! (Am heading over to The Fly Lady to see if I can get some tips!)