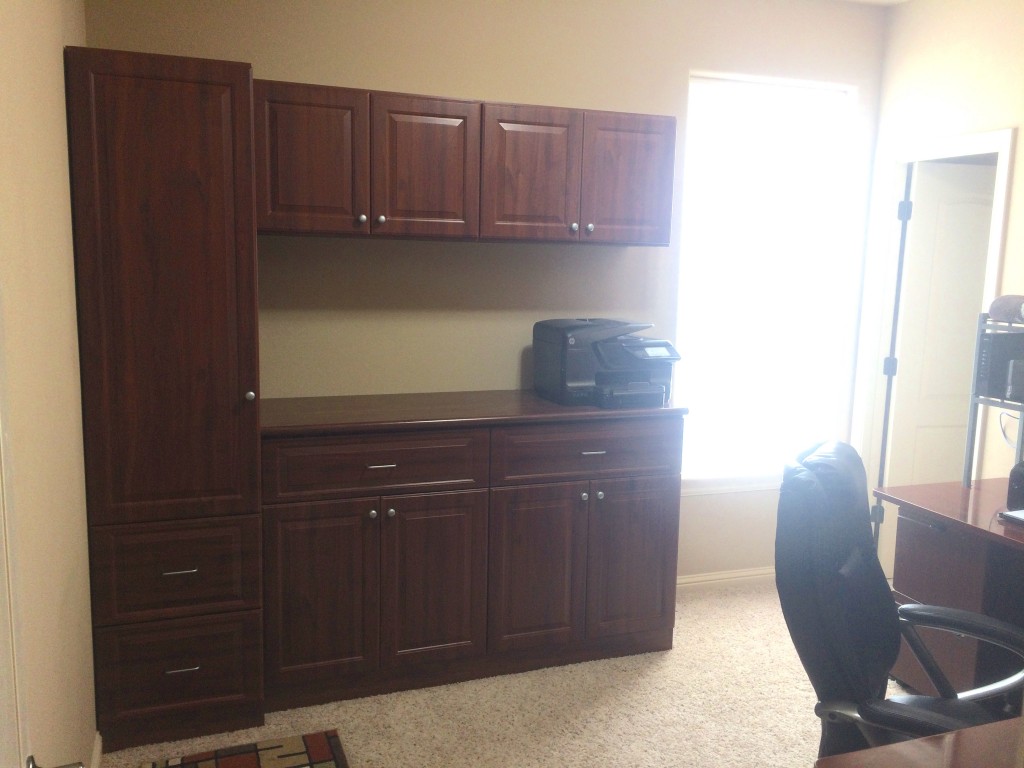 Wacky Weekend: Office Evolution 3
Posted Jan 25 2015 in Office Evolution, Organize, Wacky Weekend
My writing office is coming along. I now have my new shelves and cubbies finished and I've started throwing away the old, and putting back in those items that I use on a daily basis.
Here's the empty office, with my computer and printer set up. I'm SO excited! 
Do you find organizing fun? I don't like doing it, I will admit…but I LOVE having done it :-).