Thursday Take Five: My Fave Author Movie
Posted Jan 22 2015 in American Dreamer, Movie, Thursday Take Five
Some movies hit you JUST right. Movies about writers make me smile. A few that I've seen and enjoyed include: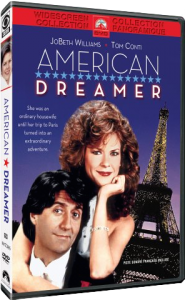 There are more, but those are some of my favorites. But, my absolute favorite of all time. Drum roll.

American Dreamer. Have you even heard of it. It's about a woman who is a huge fan of a romantic thriller author and enters a contest. She wins a trip to Paris, hits her head and thinks she's the main character in the book. I laughed out loud watching this movie, and to this day it's my all time favorite. If you haven't seen it, please do. It'll make you smile. And we all need more smiles!