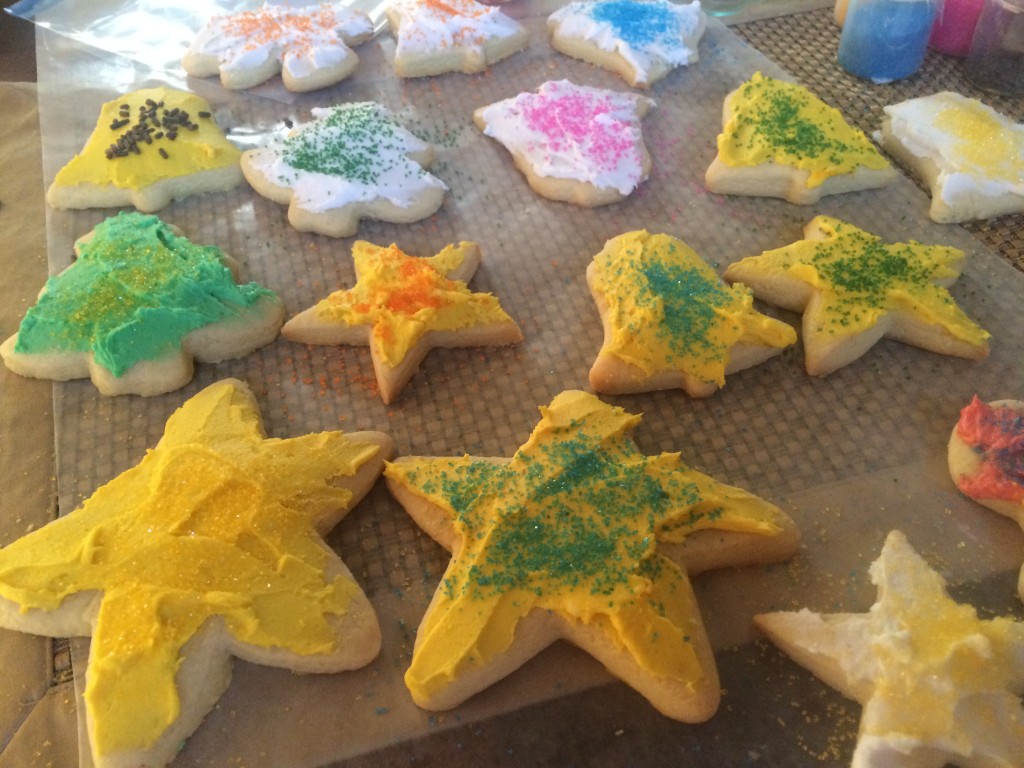 Monday Memories: Secret Ingredients
Posted Dec 15 2014 in Christmas Cookies, Monday Memories, Robin Perini, Secret Ingredient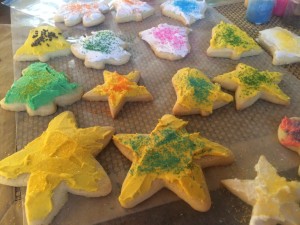 Old family recipes are the best. I remember my Grandpa's Rigatoni sauce, my Nonnie's chocolate cake recipe and a few others. But since it's the holidays, I have to mention our family Christmas Cookie recipe. I remember my mom pulling out an old cookbook, it's pages slightly stained with vanilla, and turning to a page with a woman's picture on it. The cookie recipe has Almond Extract in the cookie dough and in the frosting. It used Crisco, too. 
So yummy! I'm not sure what it is about the old recipes and Christmas, but I don't want newfangled anything. I want tradition. So, what's the secret ingredient in your family's recipe :-)? I'd love to know!
I made the cookies this year. They didn't turn out as well because my neices and nephews weren't here to do the decorating, but they tasted good anyway! 
Have a Yummy and Merry Christmas!