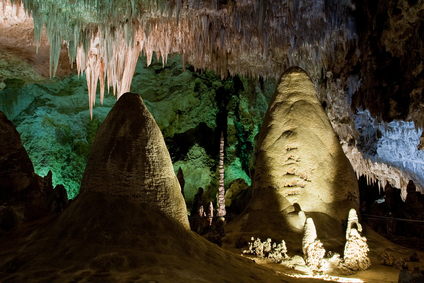 Monday Memories: In the Eyes of a Child
Posted Dec 29 2014 in Brother, Carlsbad Caverns, Child's View, Monday Memory
Out of the mouths of babes. The old cliche contains more truth than we realize. When my brother was about four or five years old, the family took a trip to Carlsbad Caverns. If you've never been there, it's quite amazing. There are more than 119 known caves form when sulfuric acid dissolved surrounding limestone. Over time cave formations (or speleothems) formed, creating a magic world underground.
My brother and I learned that stalagtites hold "TIGHT" to the ceiling, and stalagmites, "MIGHT" reach the roof someday. I must admit, this small phrase is still how I remember the difference.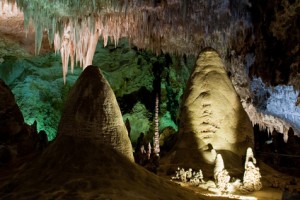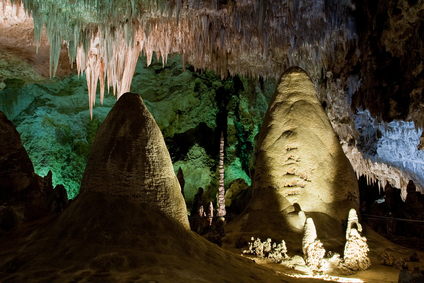 During the trip, my little brother asked my mother who made the caverns.
My mother answered, "God made them."
He looked around carefully, then stared up at her. "Well, he sure did a good job."
I can't help but smile at this memory. What a reminder of how blessed we are to live in a world with such amazing beauty.  Next time you have a chance, take the time to simply stop and take a breath, look around and say a word of thanks. It's easy to let life pass by, and not to appreciate what we have been given as opposed to wishing for what we do not have. An attitude of gratitude goes a long way to give peace to the soul.
You can discover more about Carlsbad Caverns here: http://www.nps.gov/cave/index.htm. It's worth the trip!