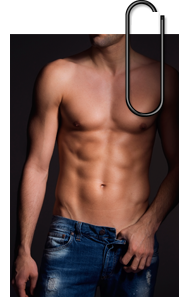 Character Name: Zach Montgomery
Height: 6' 3"
Eye Color: Blue
Hair Color: Brown with ginger highlights
Mission: On the run and fighting to stay alive long enough to discover whom he can trust—and who betrayed him.
Trouble: He rocketed to fame playing a hero in a movie, but offscreen he's living in the shadows. Zach's dark secret: he leads a double life as a CIA operative.
Skill/Weapon of Choice: Kimber 1911; Zach, more than her other sons, felt deeply. The gift or the curse made him a surprisingly good actor, but it brought him hurt that he didn't recognize, that most didn't understand. ~ Anna Montgomery
Weakness: Jenna Walters makes Zach wish for a life he knows he doesn't deserve. His only choice, sacrifice himself to save her and her son from a terrifying threat.
Favorite Thing: Excitement and stray kittens...
Quote:
 She swayed, and Zach wrapped his arm around her waist, unable to ignore the soft curves pressed against him. Not silicon, not fake. A real, live woman with a heart and soul and strength.
Appearances: