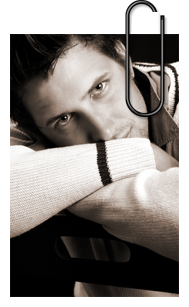 Character Name: Gabe Montgomery
Height: 6'3"
Eye Color: Dark Brown
Hair Color: Dark Brown
Mission: Determined to bring down the corrupt sheriff with ties to organized crime, Gabe goes deep undercover.
Trouble: Gabe can't forget the past--or his father's betrayal. But will clinging to the past cost him more than he ever imagined?
Skill/Weapon of Choice: More intuitive than he knows/Glock
Weakness: Family always comes first--and Gabe will do anything to protect them.
Favorite Thing: Watching Deb Lansing enjoy a hot dog in his bar--right after she gives as good as she gets with her Search and Rescue colleagues.
Quote:
"Hey, don't let my he-man sex appeal fool you. I can play Barbies and tea party with the best of them."
Appearances:
In Her Sights, book 1
Behind the Lies, book 2
Game of Fear, book 3