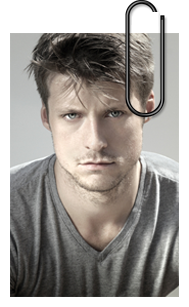 Character Name: Luke Montgomery
Height: 6'4"
Eye Color: Brown
Hair Color: Dark Brown
Mission: He can and will uncover the truth…no matter the cost.
Trouble: Determined to eliminate corruption in the sheriff's office, Luke knows Deputy Jasmine "Jazz" Parker has a secret. He won't rest until the guilty are punished…even if Jasmine goes down with them.
Skill/Weapon of Choice: He knows a dozen ways to kill a man, but as an investigative journalist, now wields a pen with deadly precision.
Weakness: He'll do anything to protect those he loves, especially his three-year-old daughter, Joy.
Favorite Thing: His daughter Joy's honesty.
Quote:
"Luke knew she loved her sex hot and her whisky straight…He knew she liked her showers scorching, her kisses gentle, and she purred in the middle of the night."
Appearances: