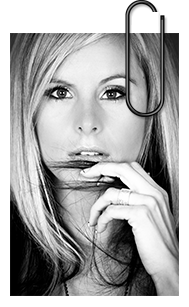 Character Name: Erin Jamison
Height:
Eye Color: Green
Hair Color: Blonde
Mission: The brilliant engineering prodigy fell in love with a liar. Now the man she gave her heart to has kidnapped her and their sonó supposedly to save their lives. Can she trust a man who wonít even tell her his real name?
Trouble: The man she fell for during a week-long passion fest has returned. That would be bad enough, except now, he's kidnapped her and their son.
Skill/Weapon of Choice: She was the proverbial "good girl." She always colored inside the lines.
Weakness: Hunter Graham made her believe in love for one incredible week on the island of Santorini. Can she trust him with her heart again—and her life?
Favorite Thing:
Quote:
His eyes seduced her like molten chocolate, and just like chocolate she was so very tempted. She lifted her fingers to his lips. They parted under her touch. "You hurt me," she said. "You shredded my heart when you left me alone. If I give in to these feelings, what will be left of me?"
Appearances: