April Facebook Focus – Cowboy in the Crossfire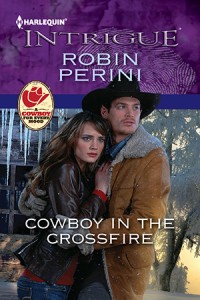 It's spring and this month, we're looking at Robin's RITA nominated novel, Cowboy in the Crossfire on Robin's Facebook Fan Page . It's our first visit to Carder Texas and there's a lot going on. Meet Sugar the horse, a woman on the run, and a sheriff with his own secrets. 
This month we'll have contests, giveaways, and much more so check it out!
For even more fun, check out the Goodreads quiz!
---